To help you plan your visit, Ullswater 'Steamers' has designed a facilities guide. We have four piers, Pooley Bridge, Glenridding, Howtown and Aira Force.
Ullswater 'Steamers' facilities are located at our main pier houses Glenridding and Pooley Bridge. Our boats also offer some facilities, including toilets, light refreshments and indoor and outdoor seating.
Parking at Ullswater 'Steamers'
Pay and display parking is available at Glenridding, Pooley Bridge and Aira Force. Parking is not provided by Ullswater 'Steamers' at Pooley Bridge and Aira Force
There is no parking at Howtown Pier

Bicycles and paddleboards permitted on-board our boats at skippers discretion (except Lady Dorothy)
Bicycle racks available outside the main piers at Glenridding and Pooley Bridge
Please note facilities at Pooley Bridge pier house close for the winter in January and February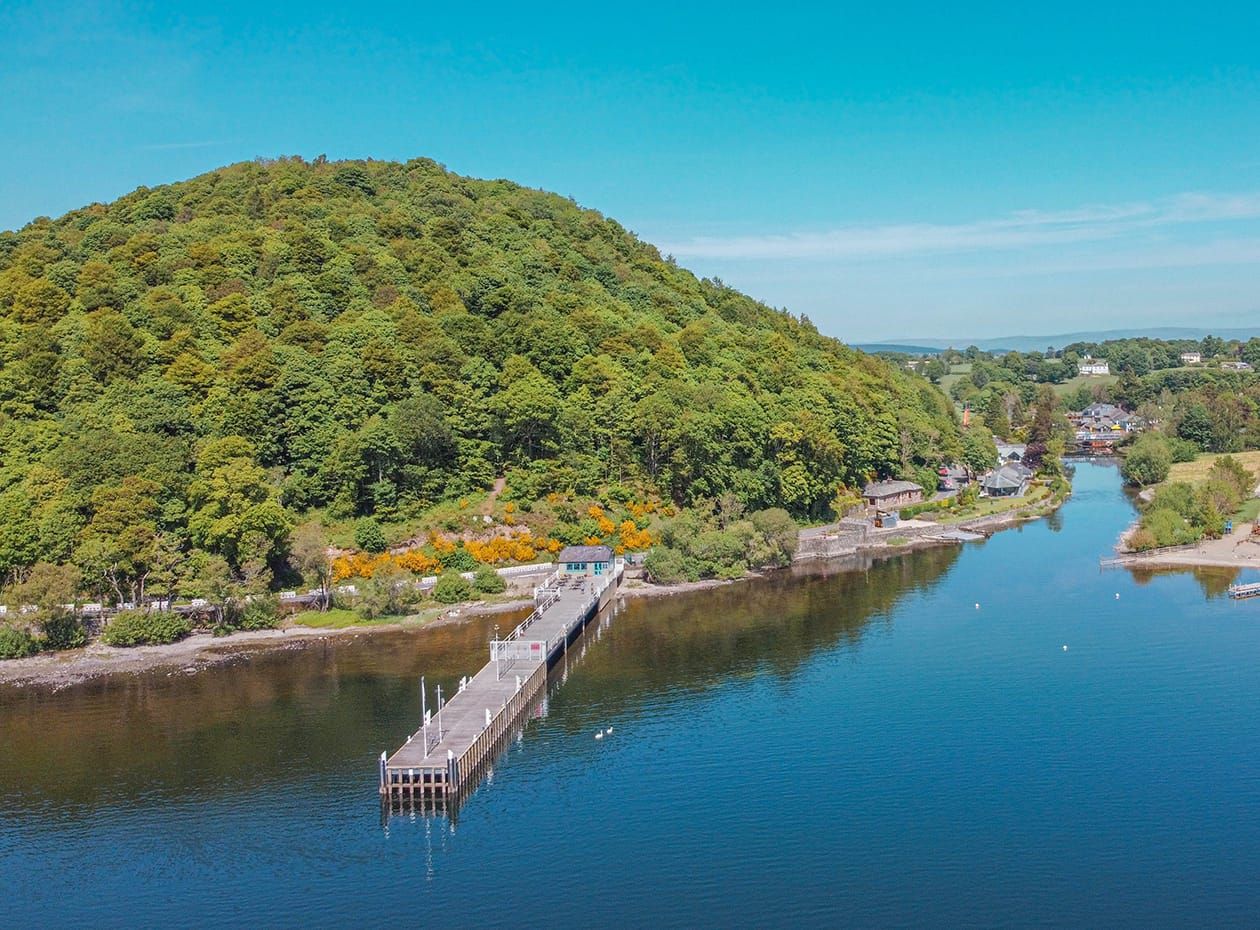 Wi-fi
We have free wi-fi available at our pier houses in Glenridding and Pooley Bridge
Simply connect to the Purple wi-fi network on your device
We have free USB charging points inside both pier houses and on-board our boats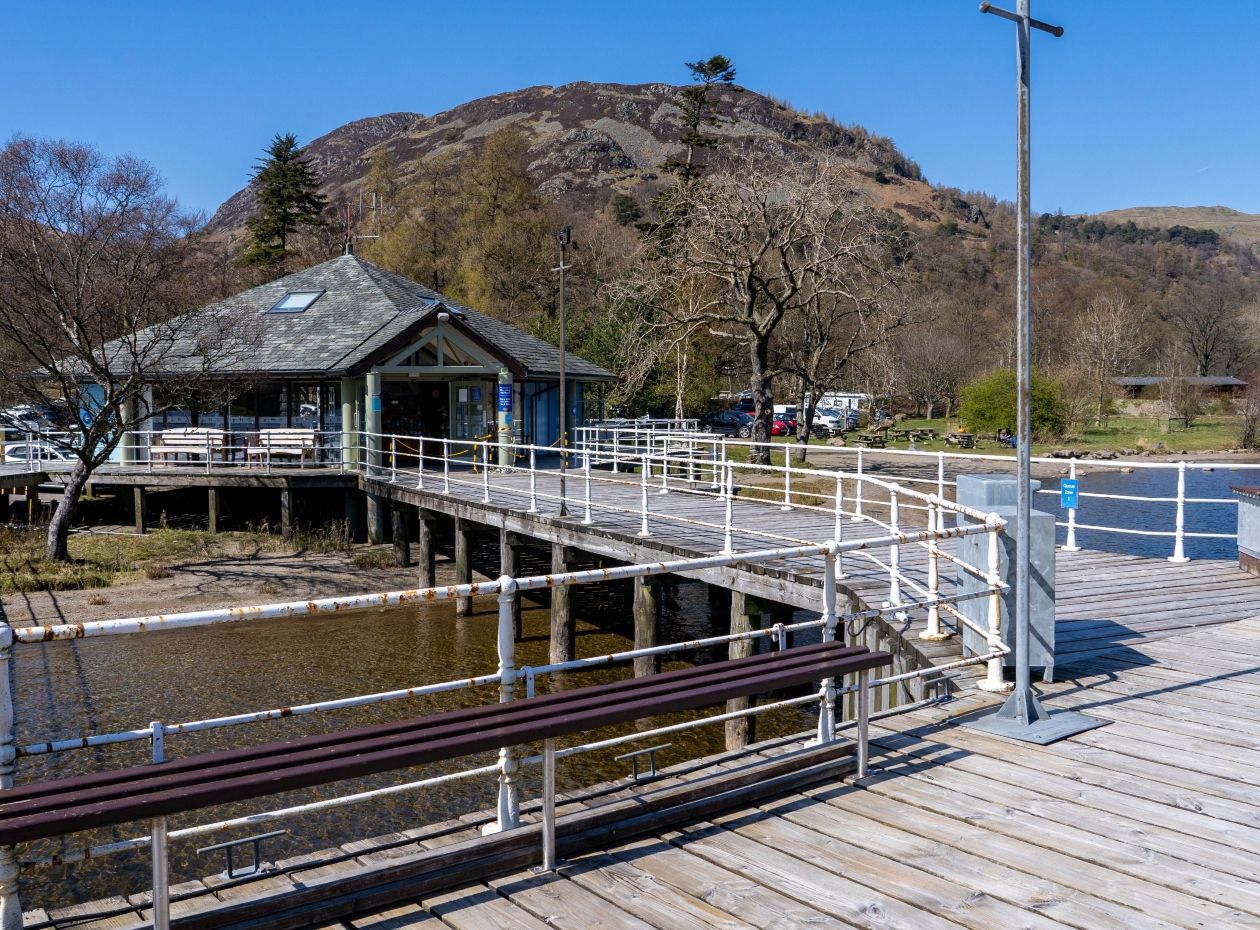 Is my dog welcome?
Ullswater 'Steamers' is dog friendly
Dogs are welcome to enjoy pawsome adventures on-board for just £1.00
Dog water bowls are available outside the main pier houses
Enjoy a dog-friendly family day out with Ullswater 'Steamers'!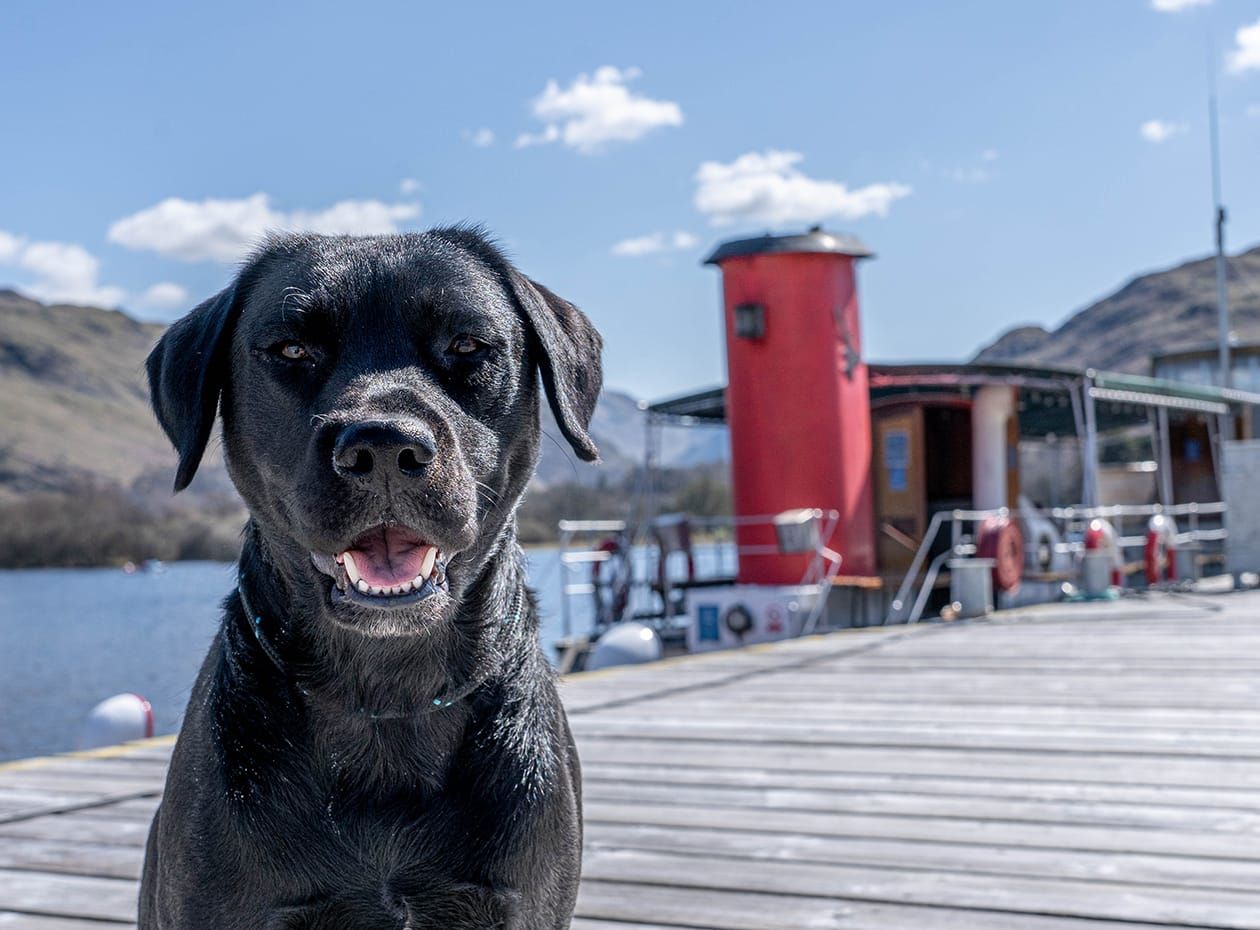 Food and drink
Fully licensed bars on-board all boats and at Glenridding pier house
Light refreshments can be purchased at the pier houses and on-board the boats
Outdoor picnic areas and indoor seating at Pooley Bridge and Glenridding
Please note: there are no facilities at Howtown Pier. National Trust Aira Force facilities are a five-minute walk from the pier. Facilities at Pooley Bridge pier are closed during winter season, January - February.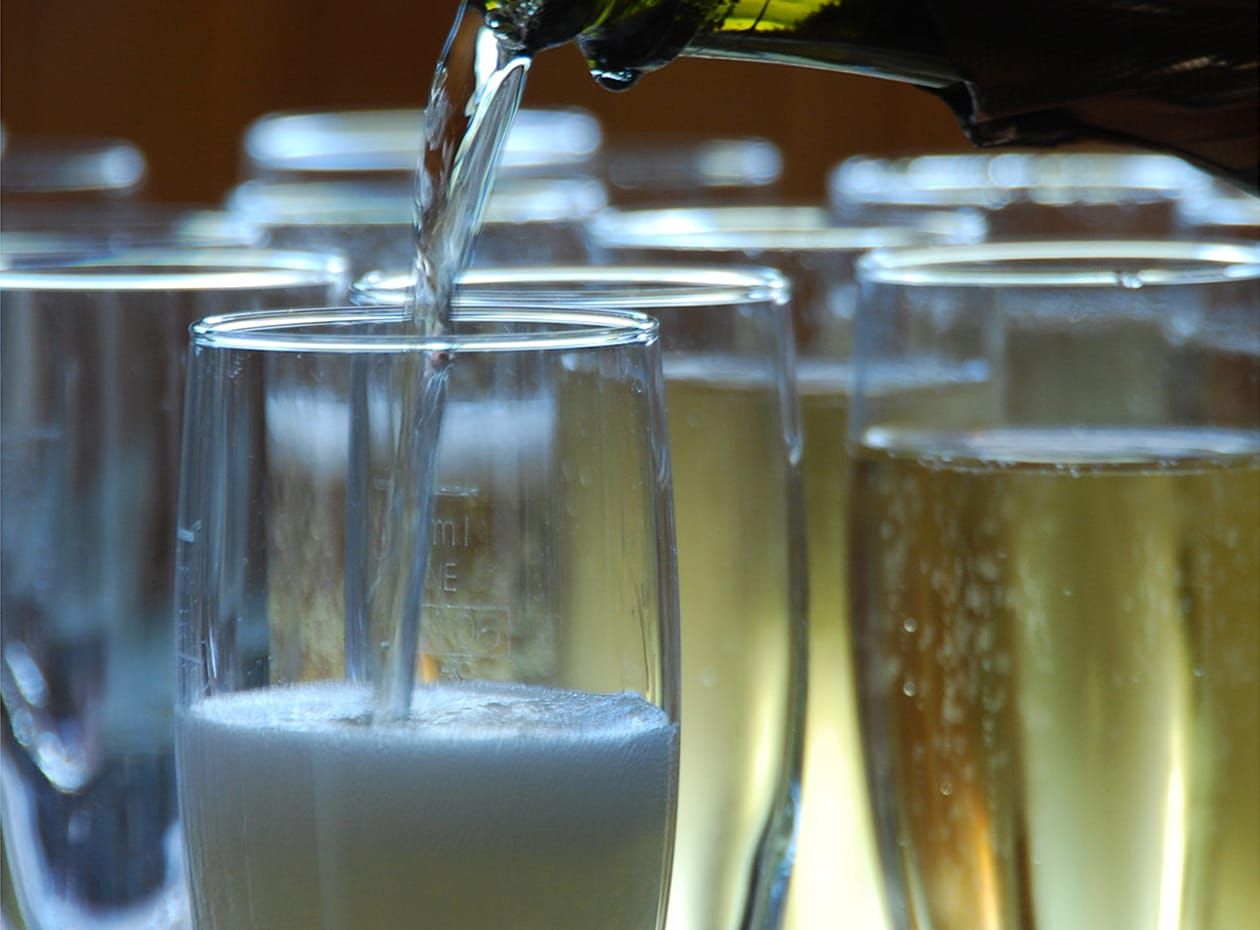 Paddleboards & Bikes
Spaces are limited and spaces allocated at skippers discretion for paddleboards & bikes on-board
£2.50 per bike/paddleboard if space is available. Cannot be pre-booked
We cannot guarantee passage on your day of travel due to the historic nature of some of the boats
Please note: paddleboards must be deflated before boarding the boats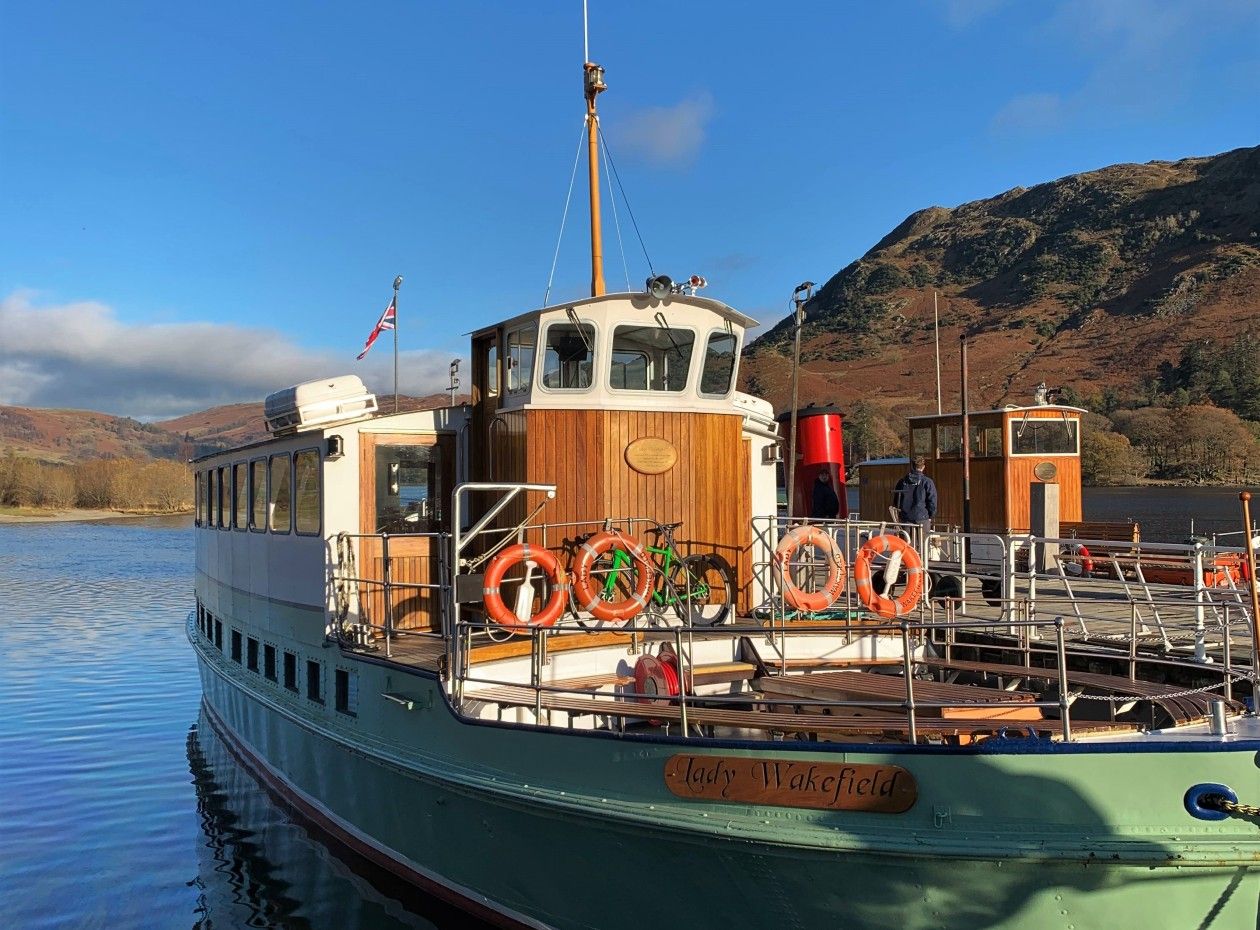 Wishtrip App
WishTrip is an online platform that acts as an interactive visitor guide for visitors to attractions and landmarks all over the world
We have set up a site on WishTrip, helping visitors bring to life some of the most beautiful walks to be found in the Lake District
Explore the new Ullswater Way Heritage Trail, taking in Ullswater's fascinating heritage with key landmarks and heritage sites on route